NEWS & MEDIA
'Shard Credit Partners completes MBO of eQuality Solutions Ltd in Hebburn, Tyne and Wear'
21 December 2020
Shard Credit Partners announces signing and completion of a £12.0 million senior secured unitranche financing in support of the MBO of market-leading assistive technology equipment, training and software provider eQuality Solutions Ltd ("eQS" or the "Group"), which completed on 19th December 2020.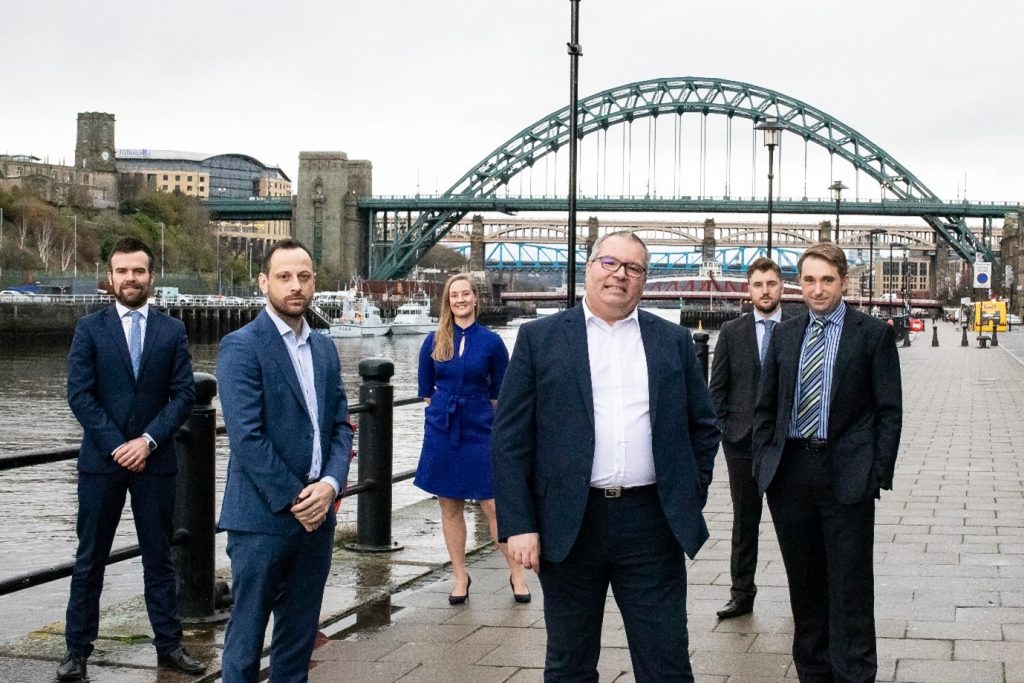 Shard Credit Partners has provided committed acquisition financing of £12.0 million in support of a management buy-out ("MBO") of eQS, led by current CEO Andy Gough and the incumbent senior management team.  The MBO team will undertake a buy-and-build acquisition strategy in the UK assistive educational technology and training sector, with eQS providing a platform for growth.
North-east headquartered eQS was established in 2006 by Chris Quickfall to improve the quality of assistive technology equipment provision for students eligible for the Disabled Students Allowance ("DSA"), based upon his own experience as a dyslexic DSA student.  The Group is now one of the largest assistive technology and training providers in the UK with a 65% share of the UK DSA assistive technology e-learning sector.
From its HQ in Hebburn, the business employs 40 full-time staff with 80 consultants operating nationwide, providing assistive technology equipment, training and its own software solutions that help to remove barriers to learning for students with cognitive disabilities.  The business has experienced rapid growth over the last three years, generating LTM October 2020 revenues and Adjusted EBITDA of £6.4 million and £1.6 million, respectively (24.3% Adjusted EBITDA margin).
Commenting on the MBO, CEO Andy Gough said: "eQS is the number one provider in this specialist and vitally important sector.  We are confident that, from the platform already established, we can grow the business across the UK and take advantage of the many new opportunities we see ahead."
Gough, who has over 15 years of tech experience, has successfully managed eQS for the past 3 years alongside CFO, Michael Hall, who was previously FD of Maxim Facilities Management.  They are joined by Non-Executive Chair Neil Stephenson, who is best known as the former CEO of North East-based internet provider Onyx Group, with the founder and serial entrepreneur Chris Quickfall retaining a minority stake in eQS and joining the board with a focus on strategy.
Gough's vision for the business is to develop eQS into a significantly larger educational technology business, with a focus on inclusivity and mental wellbeing, something significant to his personal life too, he said: "This is an area close to my heart as I have two children with hidden disabilities.  The investment we have secured from Shard Credit Partners will allow the business to continue with its ambitious growth plans, providing specialist technology and services designed to help people with cognitive disabilities, which will also result in significant job creation."
Shard Credit Partners CEO Alastair Brown said: "eQS is an organisation on a positive growth trajectory driven by an experienced and talented management team.  We are delighted to have facilitated the change in ownership under the MBO and to be providing substantial follow-on funding to support the planned buy and build acquisition strategy.  Andy and his team have a clear strategic vision to grow eQS into a scaled nationwide operator in the assistive educational technology, software and training sector.  The specialist services offered by eQS are vitally important to increasing social mobility and engagement with higher education for its customers, who live with a broad range of cognitive disabilities and physical conditions.  eQS is making a positive difference in levelling the playing field for a significant segment of society and we are getting behind that mission with a meaningful eight figure investment."
The investment by Shard Credit Partners will enable eQS to expand its core offering by providing funding for a series of bolt-on acquisitions, as the business provides a platform for consolidation in the UK's highly fragmented assistive educational technology sector.
Legal advice to Shard Credit Partners was provided by Gateley Legal, led by Banking and Finance Partner Andrew Madden and ably supported by Alison Davidson-Cox, with legal due diligence and corporate advice provided by Partner Gareth John, with the support of Lauren Hamer and Bahez Talabani.
Financial and tax due diligence was provided by RMT Accountants and Business Advisers Limited in Newcastle, led by Head of Corporate Finance Michael Cantwell.
This transaction is the seventh consecutive buy-out transaction financed by Shard Credit Partners in the North of the UK in the past two years, making the alternative investment firm one of the most active institutional investors in the Northern UK regions currently.
Shard Credit Partners' strategy is to become a leading provider of capital to entrepreneur and management-owned companies focused on achieving transformational growth and expansion for high growth SMEs in the UK regions.  In the past two years, Shard Credit Partners has invested more than £90 million in supporting regional Management Buy-Out transactions and M&A buy-and-build acquisition strategies, as well as growth capital expenditure financing.
Notes to editors:
Higher education students and adults in the workplace can access eQS' specialist services through the respective Government funds known as Disabled Students Allowance fund and the Access to Work fund.  Additionally, universities and organisations can also privately invest in this specialist support.