NEWS & MEDIA
Shard Credit Partners completes MBO of Chameleon Technology.
23 December 2020
Shard Credit Partners supports MBO of Chameleon Technology (UK) Limited ("Chameleon Technology" or the "Company") with committed acquisition financing of £12.5 million of senior secured unitranche facility.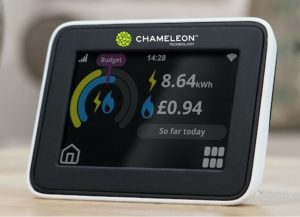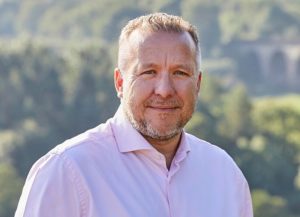 Shard Credit Partners has provided committed acquisition financing of £12.5 million in support of the primary management buy-out ("MBO") of Chameleon Technology, led by CEO and co-founder Mike Woodhall together with the senior management team.  The Company was established in 2010 and currently has 47 staff, mainly located at its headquarters in Harrogate, North Yorkshire.  In FY2019, the Company generated revenues and EBITDA of £30.5 million and £3.4 million, respectively (11.1% EBITDA margin).
Chameleon Technology is the leading provider of in-home displays for smart meters in the UK.  The accelerated drive to a decentralised, decarbonised and flexible energy system, underpinned by the ongoing smart meter roll-out, and the Government's recently published 'Ten Point Plan for a Green Industrial Revolution' have created a very fertile landscape that supports and offers significant opportunities to Chameleon Technology.
The Company is well placed to deliver consumer-focused energy optimisation solutions, based on the harnessing of energy data from smart metering systems.  The MBO will enable the business to accelerate its product development roadmap in step with the UK's strategy to achieve Net Zero targets, where the decarbonisation and digitalisation of every home's energy solution is a crucial part.
Chameleon Technology was established in 2010 by Mike Woodhall and Gary Martin in response to the UK Government's mandated smart meter roll-out.  Since inception, the Company has delivered more than six million in-home displays for installation into UK homes by the major consumer energy suppliers.  Chameleon Technology is the largest and most widely distributed smart in-home display supplier in the UK, with an approximate 60% market share.  Despite COVID, it has still managed to deliver more than one million devices this year.  The Company has won numerous awards for innovation and growth and in 2019 achieved record sales of more than £30 million.
Mike Woodhall, co-founder and CEO said: "I am delighted to have completed this management buy-out of Chameleon Technology with the substantial financial backing of Shard Credit Partners.  My co-founder, Gary Martin, with whom I have had a fantastic twelve-year working relationship, and the other exiting shareholders, can look back and be proud of what we've achieved together.  I am grateful for their support in helping to grow the business to this enviable market position.  Looking forward, we have an ambitious strategic plan in place which will answer the requirements and leverage the opportunities of the transformation of the energy system in this and other countries.  The management team has been working hard to achieve the business' goals for many years and has the experience, optimism, energy and motivation to deliver even more confident plans.
In 2020 Chameleon reached its ten-year anniversary.  At this milestone, and against the backdrop of supportive government policy and the energy system transformation, it is the perfect time to put control of the company more in the hands of the management team.  We will be bolder and more determined than ever and will move quickly to capitalise on new opportunities and partnerships.  I am excited to be leading the Chameleon team on our journey to achieving our ambitious plans."
Co-founder Mike Woodhall will step up from Managing Director to CEO of Chameleon Technology and will continue to focus on value growth and the strategic direction of the business.  Craig Stephenson, who joined the business in early 2017, joins the Board as Chief Commercial Officer.  Craig will continue to manage customer relationships and business development and to further develop new strategic partnerships.  Wendi Higgins will become Company Secretary and continue as General Counsel and will also join the Chameleon Board – its first female board member.  Wendi's strategic input will become increasingly critical as the business navigates the complexities of strategic partnerships and data and cloud solutions.  Founding team member and current Head of Marketing Jennifer Woodhall will become Marketing and Communications Director and will lead an increased focus on customer, partner and new business development communications in 2021.
Shard Credit Partners CEO Alastair Brown said: "Chameleon Technology has created an impressive business and enviable market position in its first ten years.  The Company has a unique opportunity to capitalise on a supportive regulatory landscape and further develop its technical solutions to provide value to customers, partners and end users, as well as developing new initiatives and relationships. We are excited to be supporting Mike and the senior management team in pursuit of Chameleon Technology's ambitious plans and to facilitate continued growth and success for the business."
Legal advice to Shard Credit Partners was provided by Gateley Legal, led by Banking and Finance Partner Andrew Madden supported by Christian Wiltshire.  Legal due diligence and corporate advice was provided by Partner Andrew Cowan, with the support of Matt Flint.  Tax legal advice was provided by David Williams and Jim Hillan.
Shard Credit Partners was advised by Ryecroft Glenton Corporate Finance in Newcastle, led by Nick Johnson and supported by Alex Simpson.  Financial and tax due diligence was provided by Ryecroft Glenton, led by Grahame Maughan, Andrew Cameron and Jon Routledge.  Tax structuring advice was provided by Ryecroft Glenton tax Partner Simon Whiteside.
This transaction is the eighth consecutive buy-out transaction financed by Shard Credit Partners in the North of the UK in the past two years, making the alternative investment firm one of the most active institutional investors in the Northern UK regions currently.  It is also the third investment completed by Shard Credit Partners during December 2020.
Shard Credit Partners' strategy is to become a leading provider of capital to entrepreneur and management-owned companies focused on achieving transformational growth and expansion for high growth SMEs in the UK regions.  In the past two years, Shard Credit Partners has invested more than £100 million in supporting regional Management Buy-Out transactions and M&A buy-and-build acquisition strategies, as well as growth capital expenditure financing.
About Shard Credit Partners:
Shard Credit Partners is an alternative investment fund manager focused on private credit strategies in the UK lower mid-market.  Its funds seek to generate superior risk-adjusted returns from conservatively structured senior secured credit investments at low leverage, benefiting from robust documentation and a full suite of financial and non-financial covenants.  Shard Credit Partners is currently investing from its debut direct lending fund Shard Credit Partners Fund I, which held a first close in October 2017 at £90 million.  Shard Credit Partners plans to hold a first close on its second UK lower mid-market direct lending fund during the first half of 2021.
Shard Credit Partners invests in solid small to medium sized businesses with strong management teams, supporting them by providing transformative growth capital and event driven financing in support of innovation, growth and expansion.  The fund invests in businesses across all sectors and throughout the UK.  The firm has a strong ESG focus; in particular, it is a strong supporter of female entrepreneurs and firms with meaningful female leadership and senior management.
Recent investments include the innovative double MBO of BW Legal and PRAC Financial in Leeds, which was named by Insider Media as their Deal of the Month for February 2019.  In the same month the fund also backed the primary MBO of GadCap Technical Solutions Ltd in Newcastle.  In September 2019, Shard Credit Partners completed the MBO of Alexander Technologies Europe Limited in Peterlee, County Durham named by Insider Media to the short list for North East Private Equity/Venture Capital Deal of the Year 2020.  In March 2020, Shard Credit Partners backed the MBO of Jackson Lees Group in Merseyside by its senior management team.  In December 2020, Shard Credit Partners completed the MBI of Scottish port services company JST Services (Scotland) Limited, its first investment in Scotland and the MBO of eQuality Solutions Ltd in Hebburn, Tyne and Wear.