NEWS & MEDIA
Shard Credit Partners completes its first buy-out investment in Scotland.
8 December 2020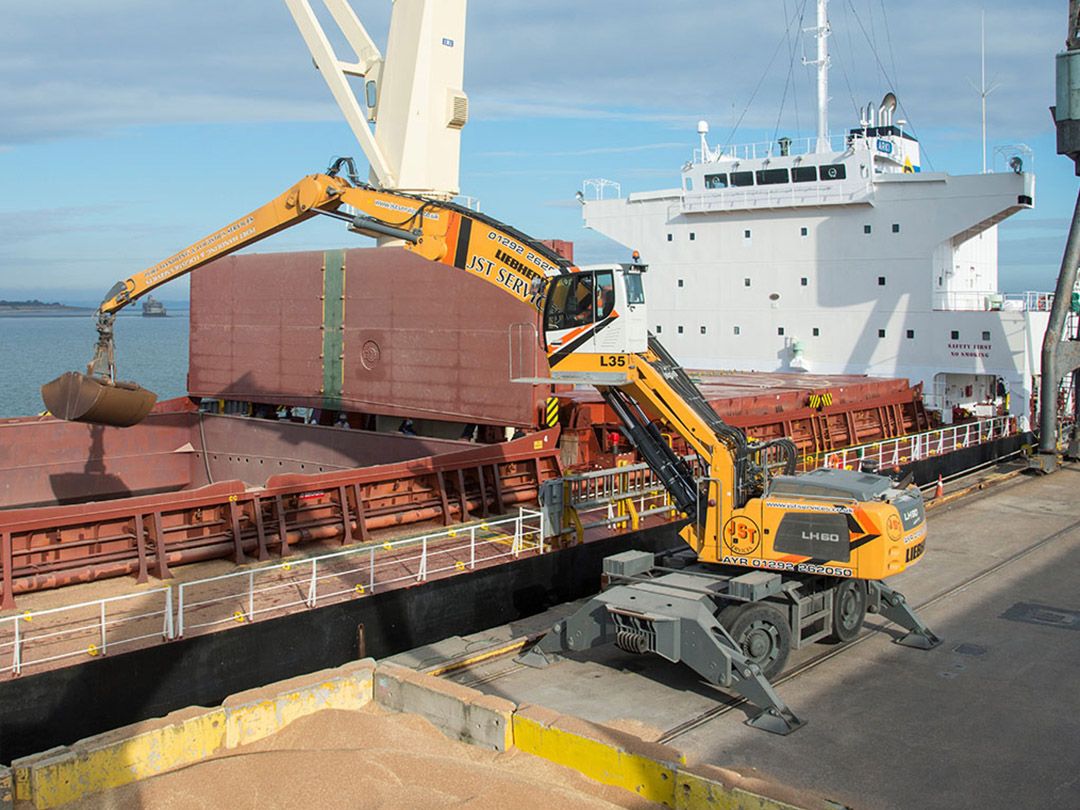 Shard Credit Partners announces its first investment in Scotland with signing and completion of a £12.0 million senior secured unitranche financing in support of a MBI acquisition of market-leading port handling and logistics company JST Services (Scotland) Ltd ("JST Services" or the "Company") which completed on 6th December 2020.
Shard Credit Partners has provided acquisition financing of £12.0 million in support of a management buy-in ("MBI") acquisition of JST Services, led by new CEO and port sector veteran Richard Jennings and Independent Port Capital Management Ltd ("IPC"), a Jersey-based port sector investor.  The MBI team in conjunction with Shard Credit Partners will undertake a buy-and-build acquisition strategy in the UK port logistics sector with JST Services at its core.
JST Services was formed in 1993 by John Scott and is the market-leader in providing flexible port-handling services throughout the UK and Ireland via its modern fleet of specialist mobile cranes, floating piers, road haulage vehicles, and maritime shipping services.  JST Services is headquartered in Ayr in South West Scotland.  Under John Scott's ownership, JST Services has demonstrated an impressive track record of bringing design innovation and bespoke engineering solutions to the dry bulk and break-bulk cargo and materials handling sectors over several decades since inception.  The Company benefits from having a unique portfolio of patents and designs for its extensive range of specialist materials handling equipment, which is actively deployed on a daily basis throughout many of the UK's ports.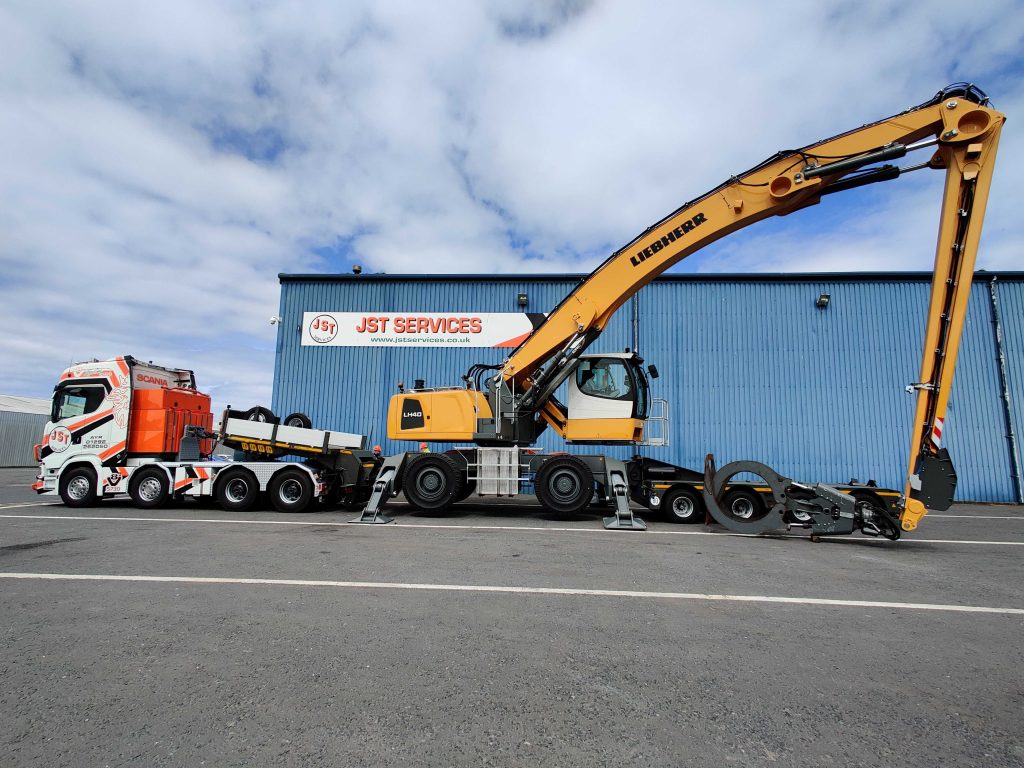 The investment by Shard Credit Partners will enable JST Services to expand its core offering by providing funding for a series of bolt-on acquisitions, as the business provides a platform for consolidation in the UK's highly fragmented port services industry.
Richard Jennings, the new CEO of JST Services said: "John Scott and the JST Services team have built a well-respected and highly successful business, which provides a solid platform for further strategic growth.  With the support of Shard Credit Partners, we are keen to scale the company by expanding our presence in the port services sector organically and through targeted M&A activity to enable more consolidation across the industry, offering greater confidence and continuity to our customers."
Alastair Brown, CEO of Shard Credit Partners, commented: "This is an excellent opportunity for us to work closely with a dynamic new management team who can build on the substantial achievements of this innovative business.  We are confident that JST Services will be successful in overcoming the fragmentation of the UK port services sector through an M&A strategy that will lead to the creation of a network of operations that will give its customers a consistent and reliable single-source service across the UK and in time, further afield."
Providing corporate finance advice to Shard Credit Partners and the MBI team was Newcastle-based corporate finance boutique RG Corporate Finance ("RGCF"), led by Partner and Head of Corporate Finance, Carl Swansbury, supported by Corporate Finance Senior Manager, Rhiannon Nightingale.  Business and transactional tax advice was provided by RG's Business Tax Partner Simon Whiteside and Director, Simon Hopwood.  Financial and tax due diligence was conducted by RG's Grahame Maughan, Andrew Cameron and Jon Routledge.
Legal advice to Shard Credit Partners was provided by Gateley Legal, led by Partners Andrew Madden and Andrew Cowan.
Rhiannon Nightingale, Corporate Finance Senior Manager at RGCF said: "This is a significant and technical transaction, bringing together a new management team and an experienced third-party funding provider that will ensure that JST Services has the resources and expertise required to embark upon the next stage of its scale-up journey.  As the business identifies potential acquisition targets and continues with its ongoing organic growth, it has the potential to significantly grow its market share."
JST Services was supported legally by John Fulton and Andrew Fleetwood, Partners at Gilson Gray LLP, with financial and tax advice from William Duncan & Co, led by Managing Partner Robert Fergusson.
This transaction represents the first buy-out of a Scottish business financed by Shard Credit Partners.  It is also the sixth consecutive buy-out transaction financed by Shard Credit Partners in the North of England and Scotland in the past two years, making Shard Credit Partners one of the most active investors in the Northern English regions and Scotland currently.  It is currently working on further mandates in the North of England which it expects to complete by year end.
Shard Credit Partners' strategy is to become a leading provider of capital to entrepreneur and management-owned companies focused on achieving transformational growth and expansion in the UK regions.  In the past two years, Shard Credit Partners has invested more than £80 million in supporting regional Management Buy-Out transactions and M&A buy-and-build acquisition strategies, as well as growth capital expenditure financing.
About Shard Credit Partners:
Shard Credit Partners is an alternative investment fund manager focused on private credit strategies in the UK lower mid-market.  Its funds seek to generate superior risk-adjusted returns from conservatively structured senior secured credit investments at low leverage, benefiting from robust documentation and a full suite of financial and non-financial covenants.  Shard Credit Partners is currently investing from its debut direct lending fund Shard Credit Partners Fund I, which held a first close in October 2017 at £90 million.  Shard Credit Partners plans to hold a first close on its second UK lower mid-market direct lending fund during the first half of 2021.
Shard Credit Partners invests in solid small to medium sized businesses with strong management teams, supporting them by providing transformative growth capital and event driven financing in support of innovation, growth and expansion.  The fund invests in businesses across all sectors and throughout the UK.  The firm has a strong ESG focus; in particular, it is a strong supporter of female entrepreneurs and firms with meaningful female leadership and senior management.
Recent investments include the innovative double MBO of BW Legal and PRAC Financial in Leeds, which was named by Insider Media as their Deal of the Month for February 2019.  In the same month the fund also backed the primary MBO of GadCap Technical Solutions Ltd in Newcastle.  In September 2019, Shard Credit Partners completed the MBO of Alexander Technologies Europe Limited in Peterlee, County Durham named by Insider Media to the short list for North East Private Equity/Venture Capital Deal of the Year 2020.  In March 2020, Shard Credit Partners backed the MBO of Jackson Lees Group in Merseyside by its senior management team.
Contact details: