Prior to the 2008 credit crisis, 90-95% of loans to UK SMEs were provided by just five banks. In the aftermath of the crisis (and government bailouts), many banks stopped lending to new customers leading to a funding cliff-edge. Into this vacuum came a new wave of non-bank lenders, able to raise funding from third party investors to further develop the nascent alternative lender market.
From this, Shard Credit Partners was born. Our team has a combined 80 years of professional experience sourcing, originating and executing, and then managing loans worth a combined total of £70 billion-equivalent across Europe and the US. We aim to bring 'big-deal' technology, expertise and know-how to the lower mid-market.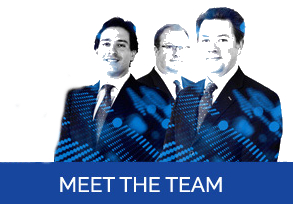 ---
Borrowing Experience
Our investment professionals spend a significant amount of time with management teams. We get to know their businesses to provide a thoughtful and bespoke financing solution appropriate for each individual borrower's specific needs.
We provide senior and subordinated loans to companies based in the UK with EBITDA of at least £1 million. Whether borrowers are private equity or founder/management owned, our financing solutions can support companies in a wide range of situations:
Primary/secondary and bolt-on acquisitions
Founder exits/sales to management
Management buy-outs (MBOs)/management buy-ins (MBIs)
Leveraged buy-outs (LBOs)
Leveraged or dividend recapitalisations
Debt refinancing/consolidation
Change of control events
Shareholder consolidation/rationalisation
Growth capital expenditure
---
OFFERING
Products: Senior secured unitranche/stretched senior, second lien, mezzanine and PIK
Maturity: Bullet/non-amortising and part-amortising
Interest: Flexible mixture of cash-pay and pay-in-kind (PIK) to suit borrower; PIK-toggle and pay-if-you-can (PIYC)
Tenors: Three to seven years
Loan Size: £5-15 million per borrower initially; upper range will increase in future
Working partnership with local banks to provide working capital facilities on super-senior basis
Preference to act as sole lender in majority of situations
Complete structuring flexibility to create bespoke products to suit the borrower
Sector Focus: Agnostic and exclusively focused on high quality performing companies (no stressed/distressed/turnarounds)
Eligibility
Use our eligibility checker to assess your company's suitability for our offering.
Check eligibility