NEWS & MEDIA
£9.2 million senior secured unitranche loan facility in support of MBO of Alexander Technologies Europe Limited
9 September 2019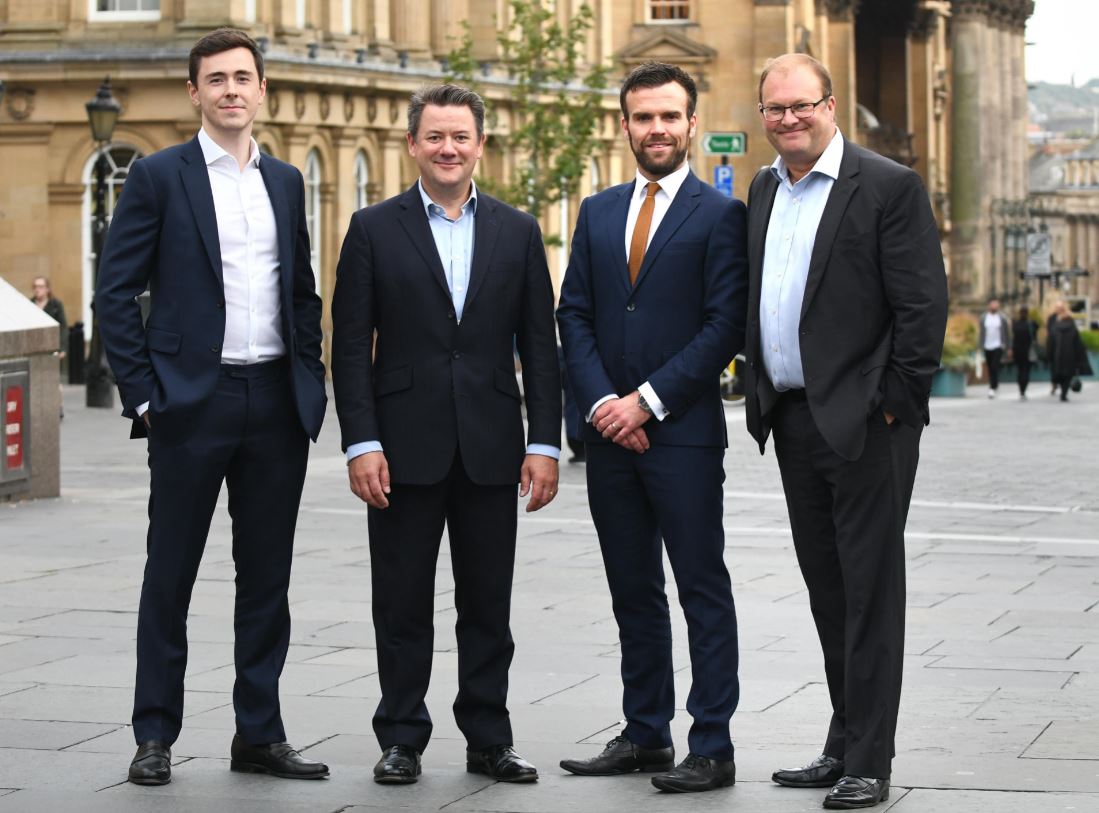 Shard Credit Partners announces £9.2 million senior secured unitranche loan facility in support of management buy-out ("MBO") of Alexander Technologies Europe Limited ("ATEL" or "Alexander").
Shard Credit Partners announces the MBO of ATEL by its senior management team led by President and CEO Michael Shirley, from US-based private equity group Woodside Capital Partners, for an undisclosed value. The acquisition, which completed on September 5th, was part-funded under a £9.2 million senior secured unitranche facility (the "Facility") provided by Shard Credit Partners Fund I ("the Fund").
ATEL, founded more than 40 years ago, is a portable battery pack manufacturer headquartered in Peterlee, County Durham. The Company works closely with its blue-chip OEM customers in the design and manufacture of customised rechargeable battery packs and charging equipment that are designed for integration with health and safety devices, personal protection products, medical devices, and highly engineered portable powered products. ATEL sells its products both in the UK and internationally, with a focus in North America and Europe.
Michael Shirley, CEO of ATEL said, "The team is very excited to begin the next chapter in the history of ATEL. This partnership will allow Alexander to extend its strong, double-digit growth achieved over the last three years and combine its recently awarded ISO 13485 quality certification with the new development plans in the North East UK. We are fortunate to have a highly specialised team with a proven track record and this combination helps to solidify the Company's future as a top designer and manufacturer of portable power".
Alastair Brown, CEO of Shard Credit Partners said, "Alexander Technologies Europe Ltd is an example of the high quality, technology-led companies located in the Northern Powerhouse region that, through our investment and experience, will enable us to build on their previous achievements to deliver greater growth and financial success. It has established a strong position in its industry, which is testament to the expertise and experience of its workforce. We are confident, by working in close partnership with CEO Michael Shirley and the management team, that the business can achieve increased market share through the enhanced production of its innovative technologies."
In addition to providing initial acquisition funding for the MBO, the Facility also includes a £1.0 million backstop guarantee and funding line in support of a significant development capital investment programme. This will facilitate the move into a new, state of the art manufacturing and warehouse premises and the creation of a meaningful number of new jobs at ATEL's main site in Peterlee. The planning and investment in plant and machinery is currently underway and will substantially increase manufacturing capacity.
Shard Credit Partners was advised by a team from Ryecroft Glenton ("RG") Corporate Finance led by Head of Corporate Finance Carl Swansbury, supported by Senior Manager Alex Simpson. Tax advice was provided by RG's Simon Whiteside, Simon Hopwood and John Routledge with Financial Due Diligence delivered by RG's Grahame Maughan and Andrew Cameron.
Legal advice to Shard Credit Partners was provided by Alison Davidson-Cox and Sophie Denton from Gateley, led by Senior Banking Partner Andrew Madden.
Woodside Capital Partners was advised by US-based investment banking firm SSG Capital Advisors and European based group Saxenhammer & Co. UK Legal advice was provided by Ward Hadaway and Muckle LLP.
Carl Swansbury, Head of Corporate Finance at RGCF, said: "Shard Credit Partners' continued investment in the North East and Yorkshire demonstrates its confidence in the regions and its foresight to identify and engage with companies that will benefit, not only from private credit investment, but also from its experience and expertise.
"This significant transaction will support ATEL in achieving its next stage of growth, but also provide a boost to the North East economy through continued investment in technology and job creation."
This transaction marks the third consecutive MBO in the North of England this year in which Shard Credit Partners has acted as the exclusive financing provider to an incumbent management team. The UK-focused direct lending fund earlier this year supported both the £13.5 million MBO of Leeds-based BW Legal by its co-founder Rachael Withers and the £5.7 million MBO of GadCap Technical Solutions, based in Washington, Tyne & Wear, by its senior management team. Both transactions completed simultaneously on February 8th, 2019.
ENDS